Cooperative Simulations Change Behavior 
EnTeam measures cooperative performance. Founded in 1995, we have over 20 years of experience with helping people work together across conflicting groups and alongside those who have different interests. We help build respectful, functional, and efficient relationships.
Learn More: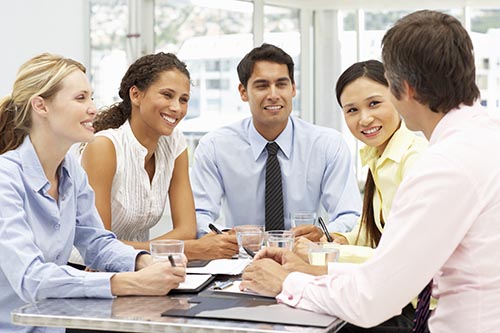 Read Success Stories:

Learn about building better teamwork, synergy and communication among multiple stakeholder groups in a company.
Learn about a $218 Millon 7-year Joint-venture completed in 4 years!
View the Case Study >>
Learn how EnTeam helped to save a 200+ employee plant from closure and turned a $10 Milllion annual Loss into a $4 Million profit.
Read about EnTeam's role in building a culture of teamwork that enabled dialog after a particularly bad situation.
Read how EnTeam helped scientists develop and successfully implement a series of action plans.
Learn how EnTeam helped bank executives achieve their goal of increasing sales via increased collaboration.
ENCOURAGE COMMUNICATION
"EnTeam Organization provided training which helped improve communication skills among the management, supervisors, and hourly ranks which was key to the $10,000,000 turn around which has kept this facility open."
– Dan Keefe, (former) Director of Operations, Graphic Packaging International
ENCOURAGE PRODUCTIVITY
"The EnTeam program is most effective. People recall it. They want to remember it. They have something they can share–not just a thought or a rote procedure.  It gets them at a gut level–I thought it was wonderful because they could see that it was meaningful at work."
– Laura Heaton, (former) Director of Talent Management, Owens Corning
ENABLE PROFITABILITY
"The EnTeam approach is excellent. I really like EnTeam's philosophy of different roles looking for a collective good with success in the end."
– Dr. Bernard Sammons, (former) Applied Genetics, Monsanto
Teams learn to win together by defeating problems when they use EnTeam activities. 
Our workshops are customized, not cookie-cutter.  Contact us to speak with our design specialists and facilitators to co-create your program with EnTeam.
EnTeam has a history of success working with diverse groups of all backgrounds and professions, from
Pfizer
 to
Monsanto
 to
Print Pack
.