Recsearch Shows Significant Benefit to Operation Cooperation Participants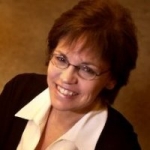 Do games that measure cooperative performance impact the behavior of students, educators, and parents? Qualitative research related to this question found changes in the attitudes and behavior of the participants in Operation Cooperation (Neufeld, 2011).
Professor Neufeld led a team in research on Operation Cooperation during 2010 using participatory approach with qualitative study methods (Mack, 2005; Minkler & Wallerstein, 2008). The research team completed semi­structured interviews using open­ended questions interviewed with 35 current participants in Operation Cooperation. The research design used an iterative process of constant comparisons of content from interviews and meetings throughout the study. Two of the interviews were incomplete; the completed interviews included 14 adults and 19 youth.
The primary conclusion of the report is that although Operation Cooperation involves only four workshops during the year and each workshop lasts less than two hours, the results made a significant impact on the participants: They could remember the workshops and describe ways that the experience impacted thought and attitude.